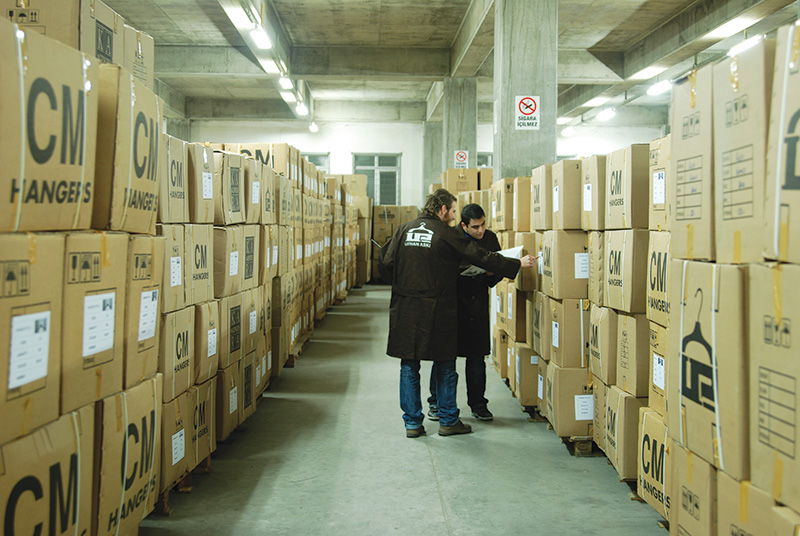 High Quality, Low Cost in Plastic Hangers Plastic hangers and accessories
URHAN Family Partnership was active in various areas of textile industry as an industrialist from 1972 until the eighties. Having decided to invest in the plastics industry in 1984, they made a contribution to the protection of the environment and the economy of the country for many years by producing granular raw materials from plastic waste in the recycling plants they established.
The Family Partnership continued its activities by being institutionalized in 1996 under URHAN PLASTİK TEKSTİL SAN.TİC.LTD.ŞTİ. commercial title, has been producing plastic hangers and accessories for ready-to-wear sector by recycling from plastic raw material to products with the years of experience in it its own 7500 m2 closed area in Istanbul Beylikdüzü Copper and Brass Workers Organized Industrial Zone.
Our company, which primarily manufactures and sells plastic hangers, accessories and apparel by-products including upper clothing, lower clothing, outerwear, produces 15.000.000 hangers per month in accordance with world standards in computer equipped injection and automation machines with high quality, mass production, low cost, reasonable price, sustainable competition principle by using production lines constantly updated as per cutting edge technology.
Urhan Plastik allocates a significant share of the budget to R&D and Innovation works and by combining its designs with different model hangers and accessories demands from its customers, by constantly updating the hanger models with new patterns produced by the CAD/CAM software program support on the CNC machine track, it continues to be the leading hanger manufacturer company in the eyes of the customers with the most ergonomic, cost effective, high quality, swiftest service.
In addition to exporting 70% of its production to many countries in the world, mainly the UK, Romania, Moldova, Lebanon, Morocco, Algeria, Dubai, Palestine, Vietnam, Sri Lanka and Israel, Urhan plastic is also the determinant company of the hanger and accessories market in the ready-to-wear sector of Turkey by meeting a large part of the domestic market demands.
With the mentality of a marathon runner and meticulous studies, our company has managed to be the preferred brand among the hanger manufacturers and suppliers have planned and registered the trademark of the company in many countries of Europe as a precaution against imitation and falsification.
In addition to honest, principled and ethical business relations with customers, our company partners and staff, who have formed a mutual trust environment by giving importance to the friendship, have become consultants to the domestic and international customers for sectoral and non-sectoral purchases and our offices have become accommodation and liaison places for them.
Our Company aims to provide the best service to its customers with total quality approach; and as a member of Industry, Trade and Non-governmental organizations such as ISO, ITO, ITKIB, MUSIAD as well as many NGOs working in the public interest, deems fulfilling its Internal, Commercial and Social Responsibilities as a humanitarian duty.
- QUALITY IN DETAILS -
Urhan Plastic Vision;

To provide the best service to the sector with the principles of High Morality, Advanced Technology, Well-equipped Staff, model-based working approach and maximum customer satisfaction.